About Katie
Katie Marshall is an Award winning 20 year old Soprano. She is one of the most exciting young artists in the classical world today and captivates audiences with her pure tone, artistry and compelling stage presence. She is equally at home performing both classical and contemporary works.
In addition to her singing, she supports and performs around the country for many charities and has been made an Ambassador for the Prince's Trust, Born Free, Children's Air Ambulance and Sponsor Stars.

An Album of arias, sacred and musical theatre songs was produced by VOCES8 musical director who also recorded Katie's self-titled EP. The album was recorded in London with the Kent Sinfonia Orchestra and was mastered at Abbey Road Studios by Simon Gibson. Katie is in good company as Simon Gibson has also remastered the complete studio recordings of Maria Callas.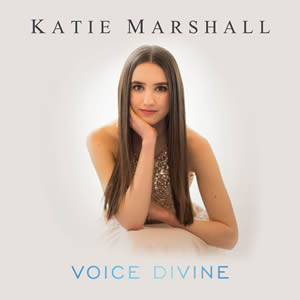 EP RECORDING
Katie's first EP was recorded in 2014 accompanied by the British Film Orchestra. Barnaby Smith from VOCES8 was the producer and it was mastered by the award winning Simon Gibson at Abbey Road Studios. John Brunning (Classic FM Drive) sent over the score of his Pie Jesu for her to sing and a duet version was also recorded with the Grammy award winning artist, Paul Phoenix from the King's Singers. The original song called 'Per Aspera' was composed by both Katie and the composer Andrew Jones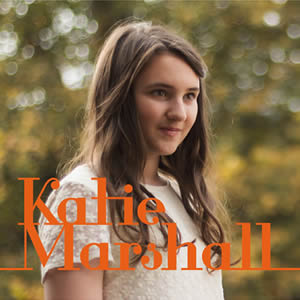 Listen to songs from the Katie Marshall - EP,
including "Dolce Vento", "Pie Jesu", "Per Aspera" and many more.
DOWNTON ABBEY CD
Katie was approached to sing on the Warner Music's 'Christmas at Downton Abbey' Album (2014) Katie was thrilled to be asked to duet the song, 'The 12 Days Of Christmas', with the Downton Abbey & Broadway actor Julian Ovenden who played Charles Blake in Downton Abbey (Lady Mary's suitor) This was produced by the acclaimed producer, Nick Patrick.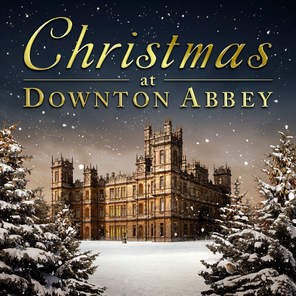 Downton Abbey Christmas CD 2014 Duet with Julian Ovenden
12 Days of Christmas: Julian Ovenden & Katie Marshall: Amazon.co.uk: MP3 Downloads
BPI MUSIC - NEXT BRIT THING
She was the youngest and one of only two Classical Singers in the U.K. to get through to the final of 'The Next Brit Thing' at the O2 in London.
http://www.classicfm.com/music-news/latest-news/next-brit-thing-finalists-announced/
CLASSIC BRIT
Katie was nominated in May 2018 for a CLASSIC BRIT Award (Sound of Classical Poll). This award is for young Classical Singers & Instrumentalists under the age of 30 years. She is featured on the Classic BRITS website.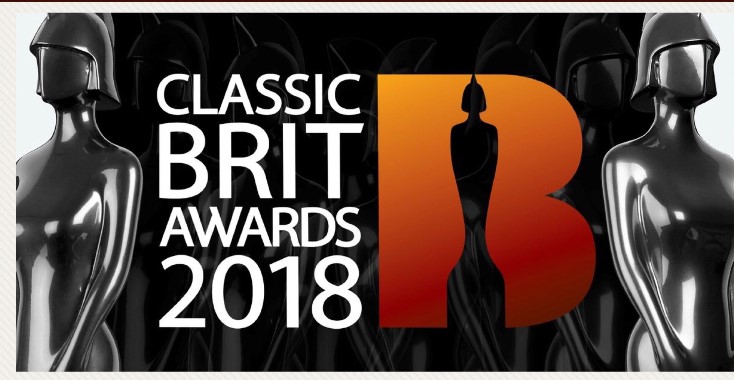 DARK WALTZ RECORDING
Katie recorded "Dark Waltz" with the composer Matteo Saggese (Katherine Jenkins / Il Divo) produced by Matteo Saggese and Chris Porter (Alfie Boe / Elaine Paige).
TOURING
Toured with with André Rieu's Soprano Mirusia Louwerse on her Netherlands Tour April 2016.
Pie Jesu - Lloyd Webber - Duet - Mirusia & Katie
Pie Jesu - Mirusia & Katie - De Kring Theatre Roosendaal 1-04-2016 This is the duet I sang at the De Kring Theatre Roosendaal in the Netherlands.
TOURED with G4 on their Christmas and UK tour September 2016.
CHARITY AMBASSADOR
PRINCES TRUST
Princes Trust Abassador. Our Celebrity Ambassadors play a critical role in raising awareness of the needs of the vulnerable young people we support.
BORN FREE FOUNDATION
Born Free Global Friends Ambassador. At the request of Born Free Foundations Virginia McKenna, Katie sang "Born Free" at St James' Church Piccadilly to mark the beginning of the Born Free Charity.

She performed for Born Free at the Rotary International Conference in Manchester in April 2017. She was joined by Virginia Mckenna and Will Travers. Born Free was one of the charities being supported by Rotary in 2017.

https://www.bornfree.org.uk/katie-marshall
CHILDRENS AIR AMBULANCE
Katie has been an Ambassador for the Children's Air Ambulance since the start of the charity.

She has supported them at many charity events to help fundraise, and has even sung in front of another of their Ambassadors, Brian May.

https://www.childrensairambulance.org.uk/
https://www.childrensairambulance.org.uk/2015/01/13/young-soprano-singer-joins-tcaa-as-ambassador/
https://www.childrensairambulance.org.uk/about/our-people/?category=ambassadors/
SPONSOR STARS
Sponsor Stars Ambassador. Sponsor Stars support young people across the UK in families facing poverty and in some cases destitution. They help with education, music lessons and items to support their learning.

Katie has been made an Ambassador for Sponsor Stars alongside Aled Jones who is a Patron.

Katie was asked to perform at the launch event of Sponsor Stars and was introduced by the Classic FM's Aled Jones.
Would you like to be a star and sponsor a child?

For more information, take a look at www.sponsorstars.org or email star@sponsorstars.org
ABIGAIL'S FOOTSTEPS CHARITY
Performing at Rochester Cathedral for Abigail's Footsteps fundraising Concert 2015.
COMPETITIONS & AWARDS
Farnham Festival 2011
The youngest ever singer (11 years) to be awarded the prestigious Sheila Armstrong Award for the Most Promising Young Singer at Farnham festival.
(Sheila Armstrong won the prestigious Kathleen Ferrier and Mozart Prizes and became a major international artist. In 2004 she generously donated the Sheila Armstrong Award for the Most Promising Young Singer at the Farnham Competitive Music Festival and returned to present the award in person. The winner of this trophy is selected by the singing section adjudicator at the close of the singing classes. The winner will be invited to perform in the Festival concert at which the presentation will be made).

Katie was the youngest, age 11, of only two Classical singers in the UK to get to the final of the "Next Brit Thing" at the O2 in London 2012 (A government funded competition to find the best musical talent in the UK) and she was the only entry to be chosen to go through out of all genres from the Midlands/ Northants semi-finals & the youngest of only two Classical singers 19 years & under in the UK to go through to the final at the 02 arena in London.

2014 / 2018
Great Bowden Recital trust music competition. The Most Promising Vocalist & overall winner out of all age groups & genres.
Bedford 2014
"Woodfine Lousada Challenge Cup" for the best junior singer in the festival.
Oundle 2015
Miller Trophy - Sacred Song
2015/16 Rotary Young Musicians Finalist
Best overall vocalist out of all age groups at the area finals.
Kettering 2015
Jane Cosford Memorial Award - by the Kettering Operatic Society for Outstanding performance in the 'Songs from the Shows' classes
Meikle Baird Award - The most promising competitor under 21yrs in all vocal classes
Montagu Girls' Choir Trophy & Award - Most promising vocal soloist 13-21yrs
Kettering 2016
Mary & David Green Challenge Cup
Margaret Judd Cup
KD&E Trophy for Junior Vocal
Naomi Keach Memorial Rose Bowl
Meikle Baird Award - The most promising competitor under 21yrs in all vocal classes
Oundle Festival 2017
Young Singer of the Year Award